CHRISTA CATTLE CO.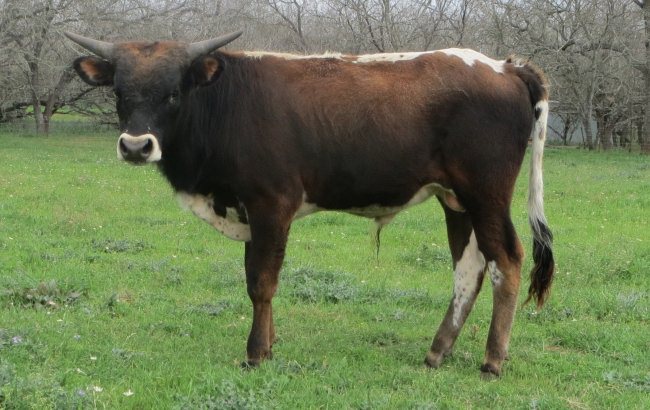 BZR Caesar Sold DOB: 5/12/2013
Sold * Thank you Bob & Mary L. * Sold Nice Butler Texas Longhorn bull with great genetics.
This is a strong and handsome straight Butler Texas Longhorn out of the great Concho 24 bull. It is always important to look back at the dam`s side of bulls and this guy`s dam has a packed pedigree. Caesar has a strong genetic package and all the makings of a future herd sire. Photo taken on 03/22/2014.
Price: N/A | Status: SOLD
Sire's Pedigree

Concho 24

VJ Nestor

VJ Tommie (aka Unlimited)

VJ Curly`s Girl

Jackie Lynn 171

Shenandoah Nick

Jackie Lynn 2660

Dam's Pedigree

Kashmir 05 BR3

R3 Dylan

Ace`s Dayton Desperado

Miss Dixie 4

Kashmir B R3

VJ Tommie (aka Unlimited)

Miss Carmon Dode FM617