CHRISTA CATTLE CO.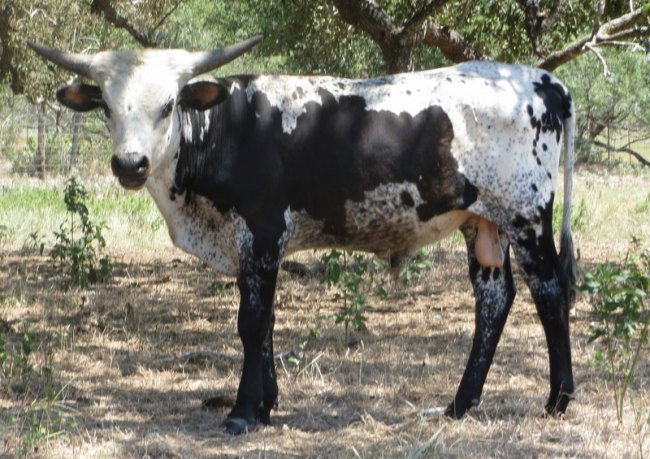 BZR Peanut 59/3 Sold DOB: 8/7/2013
Sold * Thank you S7 Longhorns * Sold
Striking straight Butler bull with incredible genetics. We have decided to offer him for sale only because he is closely related to many of the other bulls we have used / are using on the place. 59/3 is sired by the legendary Concho 24 owned by the Richey/Rosenberger/Cain partnership. Concho is sire to many Butler greats. 59/3`s dam, Morning Star BR3, is a daughter of the $30,000 cow Evening Star BR3. In addition to this dreamy pedigree, 59/3 has great color, conformation and horn.
Photo taken on 08/14/2014.
Price: N/A | Status: OF_RECORD
Sire's Pedigree

Concho 24

VJ Nestor

VJ Tommie (aka Unlimited)

VJ Curly`s Girl

Jackie Lynn 171

Shenandoah Nick

Jackie Lynn 2660

Dam's Pedigree

Morning Star BR3

Blueberry R3

Colorado Knight R3

Carmon Maya R3

Evening Star B R3

Ace`s Medicine Man

Dark Star B R3